Can social superheroes save Playdom?
Marvel Facebook title could please Disney investors looking for value in acquisition
Disney has finally revealed solid details of its Marvel super heroes game for Facebook, after acquiring Playdom in 2010 to work on a number of the media conglomerate's brands.
Investors have been unimpressed with the $763 million acquisition of Playdom that Disney made to enter the social games space. Since acquiring the team it has only released one game, Gardens of Time, while rival Zynga continues to churn out games at a rapid pace for the social network.
But yesterday Disney said it would release Marvel: Avengers Alliance in the first quarter of 2012 as it ramps up its reliance on comic book properties. Playdom is also working on games based on traditional Disney characters and the ESPN brand.
While monthly active users for Gardens of Time fell in December by 2.9 million, when it comes to word of mouth between players, the game was last year's most popular. A Marvel game helped by viral recommendations could make a dent in the Facebook gaming sector in the first half of the year.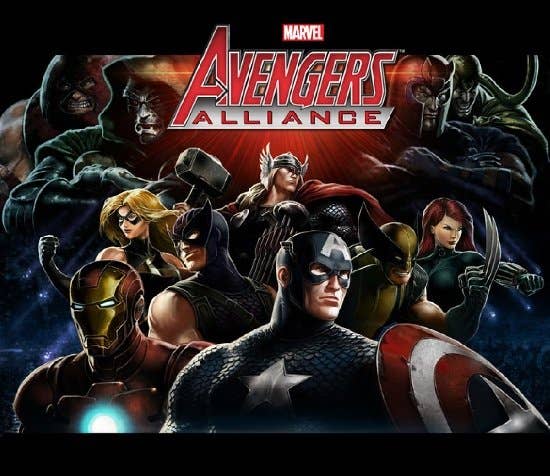 Disney is playing the long game with its interactive entertainment division and doesn't expect it to be profitable until 2013. Although it cooled on the console business over the past 18 months, closing Split Second developer Black Rock in the UK and letting a number of staff go at Junction Point, it is expected to circle back around to home machines in the near future.
It's believed that Disney has at least one Marvel multiplatform console game in the works and it may be looking to copy a formula that has served Marvel Enterprises so well in the movies - the movie division has spent the last three years introducing characters such as Iron Man, Thor and Captain America to audiences and will bring multiple characters together for this year's blockbuster The Avengers.
The Facebook Avengers game isn't quite so ambitious but its release in time for the movie will certainly help uptake and keep the comic book audience buzzing around the social network for a little longer - whether that translates to a long tail is yet to be seen, but that's a wider problem that all developers on the format are trying to address.