Billy Berghammer joins Nintendo's Treehouse
Former games journalist will serve as a product development analyst at Nintendo of America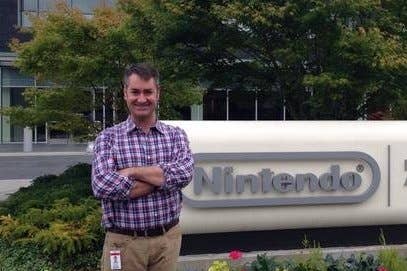 Billy Berghammer revealed on Twitter this week that he's landed a new job at Nintendo of America; the former journalist is now a product development analyst for Nintendo's Treehouse division, which is responsible for translating text from Japanese to English, guiding North American marketing, and generally just ensuring that Nintendo's top games are as polished as they can be when they are released in the US.
Berghammer got his start in the industry by founding the Nintendo-centric website Planet GameCube in 1999, and he then moved on to Game Informer to oversee its (at the time) new website in 2003. Nearly five years later he spent some time as a freelancer before taking a job at G4tv, which hired him as editorial director of gaming. He was also briefly the group editor-in-chief for EGM Media before leaving the world of journalism to handle PR and community relations at Ryan Payton's Camouflaj (Republique).
For six months, Berghammer also handled PR and marketing at 17-Bit, overseeing the launch of Skulls of the Shogun for Xbox 360, Windows 8, Windows Surface, and Windows Phone. More recently, he was contracted by 343 Industries to write copy and copyedit materials for Halo Waypoint, 343's website, Xbox 360 app, and mobile app.
GamesIndustry.biz has contacted Nintendo of America for comment and will update this story with any relevant info.