Bethesda seeking exemption from online multiplayer charges
Pete Hines says consumers shouldn't have to pay twice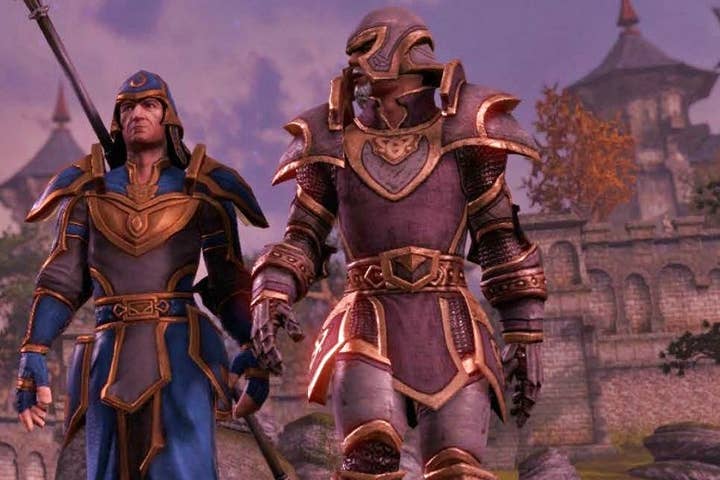 Last week, Bethesda's contentious decision to make The Elder Scrolls Online a subscription model MMO, even on console, made it few friends. Not only did the move to charge a monthly fee seem to fly in the face of conventional wisdom and market shifts, it meant that players who wanted to experience the expanses of Tamriel with friends on console would be paying twice to do so - once to Bethesda and once to the owner of their platform of choice.
Speaking to Official Xbox Magazine at Gamescom last week, Bethesda's Pete Hines has stirred more controversy by suggesting that it's Microsoft and Sony who should be budging in the battle of subscription wills, asking for exemption from the rules for the forthcoming fantasy title.
"We feel like most people such as yourself currently pay that subscription not to pay a game, but to play all games online," Hines explained. "So in that sense, when I'm playing Call of Duty online I don't feel like I'm paying my monthly Xbox Live sub for Call of Duty - I'm just paying it because that's a thing that I do, and whatever game I'm playing at the time is the one that benefits.
"Having said that, we have been in talks with Microsoft about that very thing, and seeing whether or not there's any room to change their minds about that, for folks who are only paying The Elder Scrolls Online and don't want to pay for an Xbox Live Gold subscription, just to pay the Elder Scrolls Online.
"The answer right now is that's the way it works, but it's something that we're aware of and we keep pushing on, to see if there's something that can be done. We'll let you know if there's movement there."
Hines may have explicitly referred to XBL, but the situation is the same for PlayStation Plus, despite Sony showing some more flexibility in that regard, having bent the rules for DC Universe Online. That game won't require players to be subscribed to the Sony service, but so far Bethesda aren't having the same luck.