Atari US files for Chapter 11
The US arm seeks to be independent of French parent company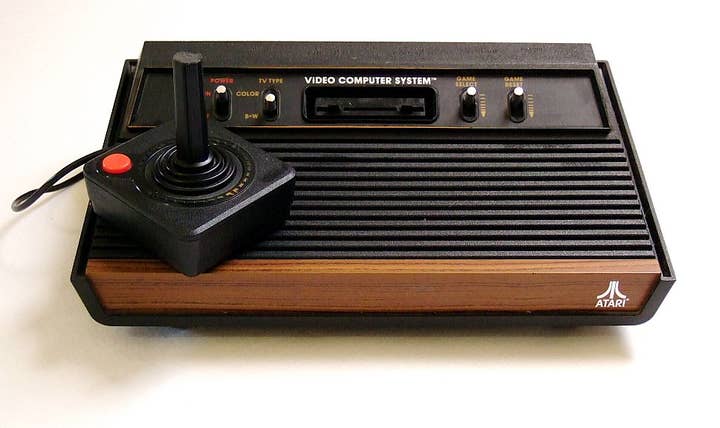 The long, convoluted story of Atari has taken another turn, as the US arm of the French company Atari SA, according to a press release from the company. Atari Inc, Atari Interactive Inc, Humongous Inc and California US Holdings Inc collectively filed for Chapter 11 bankruptcy in New York. The US operations are looking to break free from the French parent company and "secure independent capital for future growth, primarily in the areas of digital and mobile games," according to the press release.
Atari has been through many changes since its early dominance of the young video game industry with titles like Pong and Asteroids. The company's assets went through several owners before finally ending up in the hands of French game publisher Infogrames, which changed its name to Atari SA
Atari SA (formerly Infogrames) has struggled for years to turn a profit, amidst a lengthy list of game company acquisitions and corporate changes. Some of the well-known companies acquired by Infogrames include Accolade, GT Interactive, Hasbro Interactive (which owned the Microprose brands), Shiny Entertainment, and others.
Atari SA has finally managed to turn a profit in the last two years, primarily due to the US operations which have been working on producing mobile games based on Atari's iconic brands. The Los Angeles Times reports that Atari's growth potential has been hampered by a reliance on a London financial company, BlueBay Asset Management; a $28 million credit facility with that company lapsed on December 31st. This has left Atari unable to release games currently in development. Efforts to find new capital have been hampered by the odd structure of the company, which is essentially an American operation with a listing on the French stock market.
According to the press release, "The chapter 11 process constitutes the most strategic option for Atari's US operations, as they look to preserve their inherent value and unlock revenue potential unrealized while under the control of Atari SA. During this period, the company expects to conduct its normal business operations."
"The US companies are also seeking approval to obtain $5.25 million in debtor-in-possession financing from one or more funds managed by Tenor Capital Management, a firm specializing in convertible arbitrage and special situations. Each unit has filed a number of traditional "first-day" pleadings, which are intended to minimize any disruption of their day-to-day operations."