Apple introduces privacy labels to make data mining transparent
Apps who do not disclose their privacy policy on the App Stores will not be allowed to be updated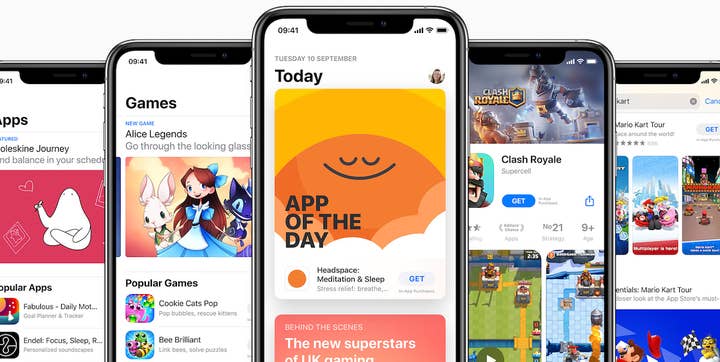 Apple yesterday introduced new app privacy labels on its stores, which allow users to see what type of data is collected by the applications they download and use.
As reported by TechCrunch, these new labels mean developers now need to disclose their privacy practices when they submit an app to the App Store. The new policy applies to apps made available to iOS, iPadOS, macOS, watchOS and tvOS.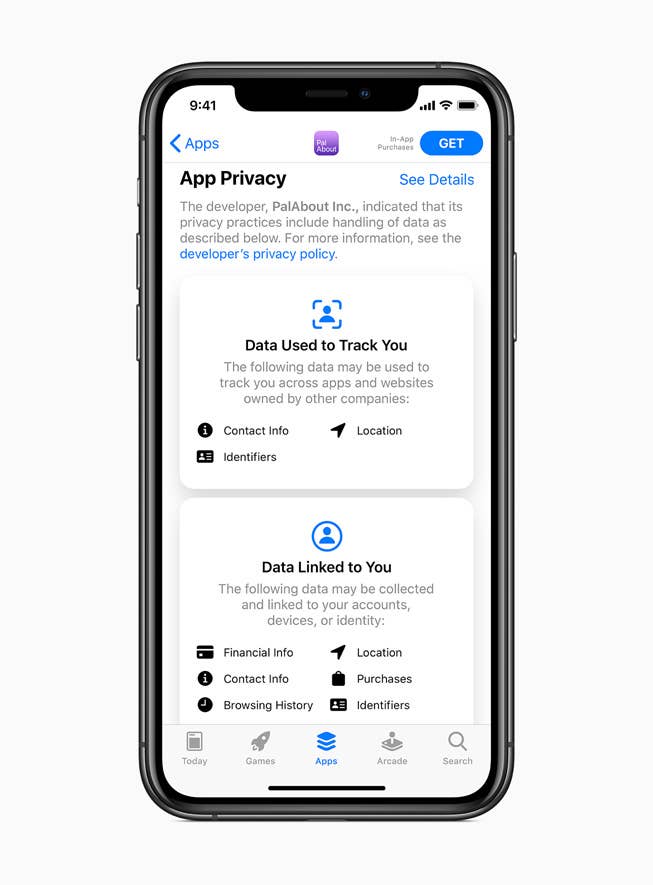 Announced at WWDC 2020 in June, these labels take the form of an App Privacy summary available on each product's page (see image right), disclosing the "types of data the apps might collect, whether that data is shared with third parties, and the option for users to opt out," Apple said. This information is displayed across three categories: data used to track you, data linked to you, and data not linked to you.
While developers are expected to be transparent when it comes to data-mining in their apps, there is some information that they don't need to disclose, such as the data collected in optional feedback forms or customer service requests, TechCrunch clarified.
Developers will also need to link to a publicly available page detailing their privacy policy. Apps who fail to comply with the new policy will not be removed from the store, but Apple will not let them be updated until their privacy information is displayed.
This is one of several changes to Apple's privacy settings announced at WWDC this year. It also included a change in the way IDFAs (ID for Advertisers, unique codes assigned to iOS devices) are collected, meaning users have to opt in to be tracked. Back in August, Facebook warned that this could "severely impact" mobile publishers' ad-generated revenue.