Apple deems Palestinian dev's game "not appropriate" for the App Store
UPDATE: Apple relents - Liyla & the Shadows of War published under the App Store's Games category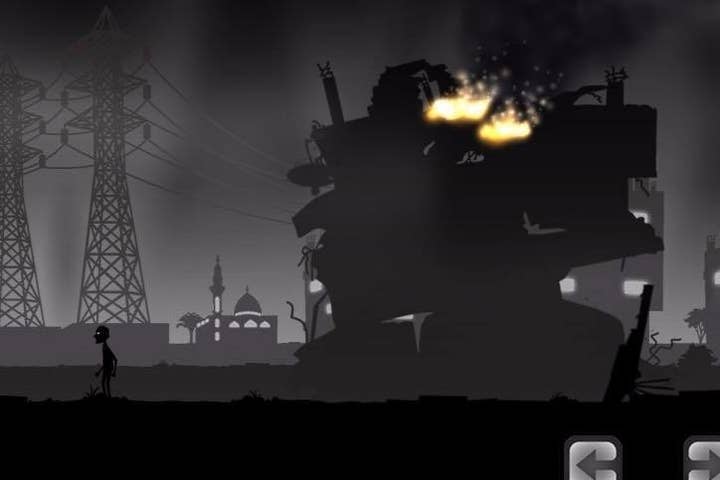 Apple has asked a Palestinian developer to remove his game from the App Store's "Games" category on the basis of its political content.
Rasheed Abueideh received a notification from Apple that Liyla & the Shadows of War was "not appropriate" for classification as a game on the App Store. "It would be more appropriate to categorize your app in News or Reference, for example," the statement read, while also advising that Abueideh remove references to Liyla being a game from its marketing materials.
Liyla & the Shadows of War is a platformer set in the midst of a fierce battle. It tasks the player with guiding its protagonist, a young girl, through its silhouetted, rubble-strewn levels in an effort to save her family, and includes photos from real-world conflicts in its press-kit. Lilya is also available on the Google Play store, where it remains classified, and unchallenged, as a game.
In the hours following Abueideh's comments about Apple's stance, his Twitter feed has filled with cries of support from the development community.
This is hardly the first time that Apple has taken a stance against the content of certain games on its store, implying a different standard for games than the one it applies to other media. Political content is especially risky for developers, with games like Lucas Pope's Papers Please, Auroch Digital's Endgame Syria and Littleloud's Sweatshop HD among the many that have run aground on Apple's notoriously vague and often contradictory standards.
But the issue goes beyond the political and into the personal. Ed McMillen's The Binding of Isaac, a game based around a story of child abuse, was also rejected, as was HappyPlayTime, a game designed to encourage pride in and exploration of the human body among female players.
Liyla & the Shadows of War received a Reboot Develop Indie Award for visual excellence. It is currently in competition for the Indie Prize at Casual Connect Asia.
Update: Apple has reconsidered its stance on Liyla & the Shadows of War, allowing Rasheed Abueideh to release it under the Games section of the App Store.
The fact that news of Apple's refusal to see Liyla as a game spread rapidly across social media will surprise nobody - except, perhaps, those within Apple who took the decision in the first place. Indeed, in a tweet published yesterday, Abueideh attributed the reversal to the ensuing outcry from the game development community.