Apple App Store nearing 50 billion downloads
iOS storefront approaches milestone, games account for 19 of all-time top 25 paid apps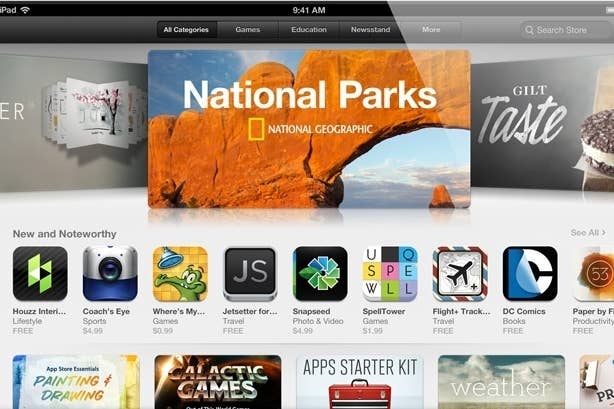 In March of 2012, Apple announced that its customers had downloaded 25 billion apps from the App Store. In the 14 months since, it has almost doubled that figure. Apple today launched a promotion to mark the 50 billion download milestone, which it has "nearly" reached.
In addition, the company updated its lists of the top 25 all-time apps, both paid and free. Games dominated the paid app list, claiming 19 of the 25 spots. Rovio's Angry Birds is the all-time top paid app, followed by Fruit Ninja, Doodle Jump, Cut the Rope, and Angry Birds: Seasons.
Games were less prominent on the free app list, unable even to crack the top five spots over offerings like Facebook, Pandora, and Instagram. Words With Friends was the best performing free game, coming in sixth place on the chart. Only five other games made the free chart: Temple Run, Angry Birds Free, Draw Something Free, Fruit Ninja Free, and Pac-Man Lite.
Apple first launched the App Store in July of 2008. In its first year of operation, it had racked up 1.5 billion downloads.