App Annie raises $17m, acquires Distimo
Mobile analytics firms joining forces as App Annie's total funding nears $40 million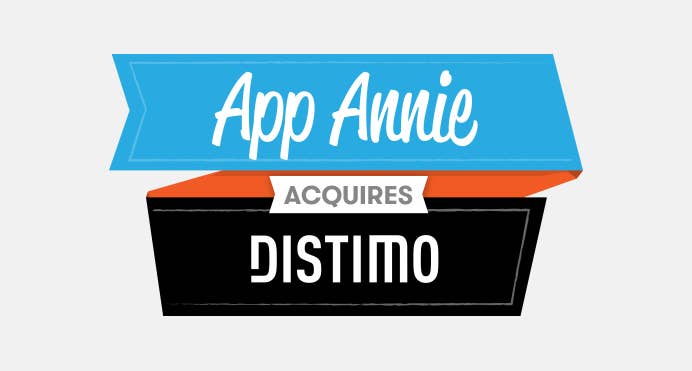 Analytics firm App Annie which tracks downloads, revenues and other key metrics for mobile games and apps has acquired competing firm Distimo, according to the [a]listdaily. Distimo's founders will be taking key roles within the App Annie team, and Distimo's Netherlands headquarters will become App Annie's European R&D center. The integration will bring App Annie to over 240 employees worldwide, making it the largest mobile app analytics-focused company.
"We started this company during the app ecosystem's infancy and our mission has always been to provide our users and customers with the best metrics and insights to run their app business," said Bertrand Schmitt, CEO of App Annie. "Having been a part of the mobile app ecosystem since its inception, this acquisition represents a major milestone in App Annie's growth, and it allows us to accelerate our product roadmap. We look forward to integrating the talented Distimo team and are excited about what they can achieve within the App Annie fold."
Vincent Hoogsteder, CEO of Distimo, added, "It made complete sense for us to join the team at App Annie. We share the same vision to inform everyone in the app industry with the best data and analytics platform, and we're excited about what we can achieve together and the road ahead."
Along with the acquisition, App Annie has raised another $17 million with a round of funding from existing investors IDG Capital Partners, Greycroft Partners and Sequoia Capital. The funding boosts App Annie's total money raised to $39 million - the company intends to use the funds to accelerate investment in new products, new platforms and new markets.