Android console Ouya smashes Kickstarter goal
Industry figures praise concept of $99, F2P, open design machine [UPDATE: Now over $3m]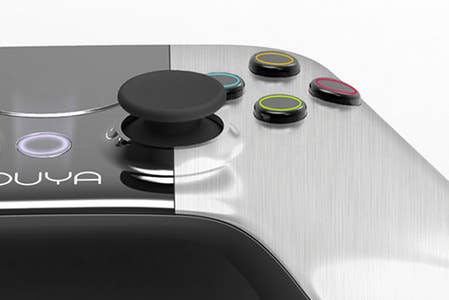 Ouya, the Android console concept developed by Yves Behar, has rocketed past its crowd funding total in a number of hours, already breaking the $2 million mark with 28 days to go. [Update: the money just keeps flowing in, as the Kickstarter is now over $3.27 million as of 4PM Eastern time in the US.]
Behar's design, which focuses on open platform technology and insists that all games must have at least some aspect which is free to play, emerged last week after news outlets spotted it online.
Since, many industry luminaries have offered their verbal and financial support for the project: the appeal's page has testimonies from the likes of Jordan Mechner, Adam Saltsman, Jenova Chen and Brian Fargo.
Ouya's specifications, which centre around a Tegra3 quad core processor, 1gb of ram and 8gb of internal flash storage, may not put it in direct competition with next-gen platforms, but appeals directly to developers and coding beginners by making every unit a dev kit.
"Developers can wave farewell to the roadblocks of bringing a console game to market," reads the appeal's page. "Anyone can make a game: every OUYA console is a dev kit. No need to purchase a license or an expensive SDK. It's built on Android, so developers already know how it works.
"That doesn't mean OUYA is an Android port. You can create the next big title in your bedroom - just like the good old days! Who needs pants!?
"OUYA could change AAA game development, too. Forget about licensing fees, retail fees, and publishing fees."
Ouya's disruptive nature will no doubt earn it more than a few fans amongst the development community - and with over $2 million in the bank, it's off to a flying start.