Analyst says a WBIE deal could "set off a wave" of mergers, acquisitions
Stephens' Jeff Cohen expects largest publishers will be looking to expand their line-ups going into the next generation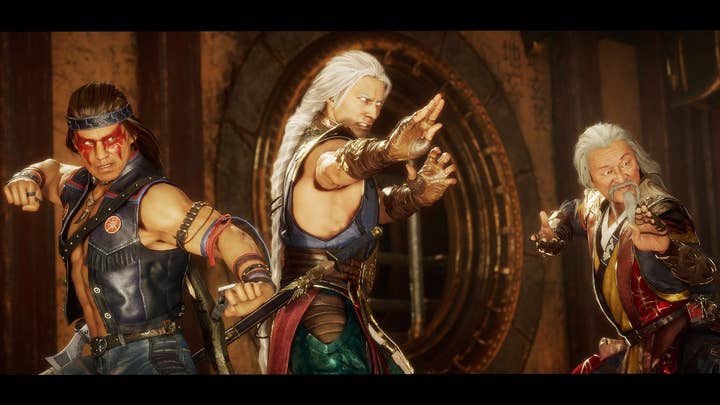 The games industry could be in for a round of consolidation, according to Stephens analyst Jeff Cohen.
In a note sent to investors this morning, Cohen discussed last week's report of a possible sale of Warner Bros. Interactive Entertainment, saying it could be the first of multiple mergers and acquisitions coming down the pipe.
"In our view, this could set off a wave of M&A as publishers look to gain scale and round out their catalogues ahead of the next console generation," Cohen said.
Cohen explained that as publishers shifted toward live service games over the past console generation, they greatly reduced the number of titles they're released into the market.
"This has led to significantly improved profitability but has left them with light title slate years," Cohen said. "We are not expecting publishers to start putting out 20+ SKUs again, but we do think the pendulum could swing more towards the center in the next generation. Video game publishing is a business where scale is an advantage."
As for potential targets of such deals, Cohen said he "would not be surprised" to see ZeniMax, Gearbox, Nexon, and Bungie being acquired.
Talking specifically about the WBIE, Cohen suggested that the publisher would be "a strong acquisition" for any of the three potential buyers named in the report: Activision Blizzard, Electronic Arts, or Take-Two.
That said, he did think WBIE was more ideally suited to one company in particular.
"In our view, Electronic Arts would be the best fit given their ability to work with third-party IP and the need for a boost in their mobile business," Cohen said. "Activision and Take-Two would also be good fits, although both companies' management teams have spoken about the value of owning their IP internally."
WBIE owns the Mortal Kombat franchise, but many of its biggest franchises -- Batman, Middle-Earth, Harry Potter, and the Lego games -- are based on licenses owned by its current parent company or other outfits.
Cohen said about 67% of EA's revenue comes from externally licensed games, while that figure is roughly 35% for Take-Two Interactive, and less than 5% for Activision Blizzard.