Analyst predicts first video games revenue decline since 1995
Pelham Smithers blames China freeze and decreasing interest in Fortnite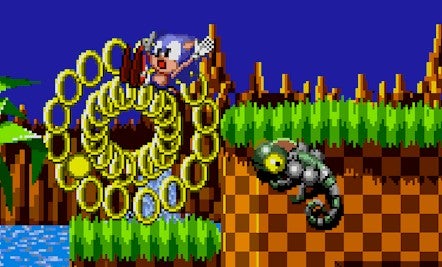 A notable analyst has predicted the video games industry will see its revenues decline in 2019 -- something that hasn't happened in almost 25 years.
Speaking to Bloomberg, Pelham Smithers -- owner of London-based research firm Pelham Smithers Associates -- expects sales will dip by 1% to $136.5 billion this year. While that may seem a minuscule decline, it will mark the first time the video games industry has not grown year-on-year since 1995.
Smithers attributes this expected drop to various factors, including the ongoing aftereffects of China's nine-month freeze on new game approvals and growing fatigue among Fortnite fans.
Stricter regulations on approvals and monetisation in the world's largest games market significantly impacted some of the world's biggest companies, including Tencent and NetEase. And while approvals have now resumed, the pace is slow and both firms have been excluded from this process thus far.
This has contributed to declines in mobile games revenue, according to Smithers, predicting this sector -- accounting for almost half the industry's total revenues -- will drop by 10% this year. He adds that the US and Japanese mobile markets are plateauing, limiting their ability to counter the Chinese decline.
Meanwhile, the worldwide phenomenon that is Fortnite -- plus PlayerUnknown's Battlegrounds and similar titles -- have seen the number of active users decline year-on-year as some players grow tired of the format. Smithers expects this to trigger a slump in PC gaming revenues.
Finally, Smithers posits that the console sector will be unable to improve on the record year it enjoyed in 2018. Last year saw the release of major blockbusters like Red Dead Redemption 2, Marvel's Spider-Man and God of War -- but it's currently unclear whether anything in the 2019 line-up can achieve the same success.
Factor in the current console generation nearing the end of its lifecycle, and growth opportunities are limited -- with Smithers observing that if the PlayStation 5 doesn't launch until the end of 2020, the console sector will suffer its absence until 2021.
The analyst warns that this decline could continue into 2020, and cites sharp declines in the stock of leading firms such as Tencent and Electronic Arts as evidence in favour of his prediction.
Newzoo has also revised its 2019 revenue forecasts, dropping it by 2% due to weaknesses in the mobile games market. Meanwhile, IDC said the growth of China's games market slowed to 5% last year -- it has been expanding at a rate of around 20% per year since 2014.
"The various bits of the jigsaw puzzle just don't add up, so we're looking for the market to shrink in 2019," Smithers said. "The sell-off in video game stocks is primarily down to a growing realisation of the risk that this view is right."
Bloomberg reports that rival analysts disagree, with Goldman Sachs, Nomura Holdings and Morgan Stanley maintaining the video games is a growth industry.