Amplifier Game Invest acquires DestinyBit
Italian studio is Amplifier's first investment in southern Europe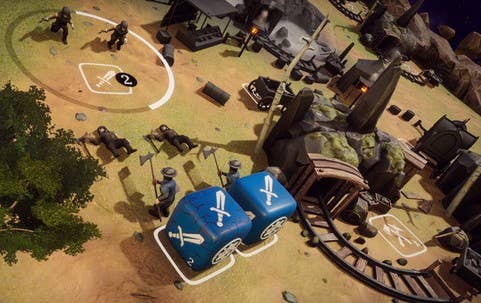 Amplifier Game Invest has acquired the Italian independent studio DestinyBit.
The four-person team is the tenth studio to join Amplifer's network, and the first from Italy. DestinyBit is a distributed team, but it is based in the northern city of Ravenna.
DestinyBit is due to launch its second game this summer: Dice Legacy, a city-builder title underpinned by a novel dice-roll mechanic. According to Amplifier, the potential of Dice Legacy was key to the deal going ahead.
To date, the majority of Amplifier's investments have been in Scandinavia and North America, but this deal is significant of a desire to "[expand] its reach" beyond these territories.
Amplifier Game Invest was first known as Goodbye Kansas Game Invest, but it rebranded following its acquisition by Embracer Group (then known as THQ Nordic) in August 2019.
DestinyBit is the tenth studio to partner with Amplifier. The others are C77 Entertainment, River End Games, Tarsier Studios, Palindrome Interactive, Fall Damage, Kavalri Games, Neon Giant, Misc Games, and Framebunker.