Amazon Luna launches in the US
Streaming service leaves closed beta, offers new tiers and free games for Prime members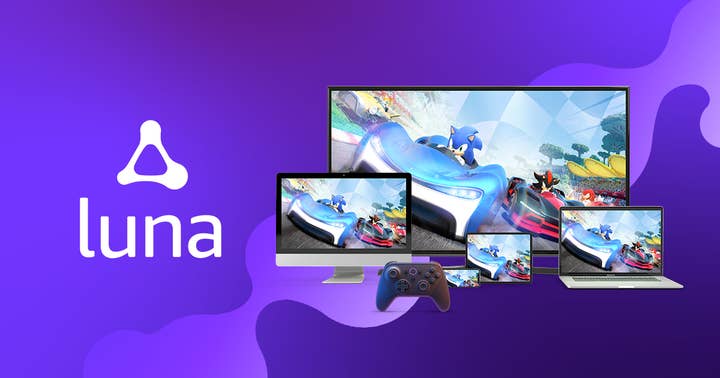 Amazon's game streaming service Luna has launched fully in the US, following an invite-only early access period.
The company has also unveiled new features on the platform, including free titles for Prime members, and Twitch integration for streamers.
Luna now has three new channels, which essentially serve as tiers that users can subscribe to on a monthly basis, similar to Prime Video.
One of these is a Prime Gaming channel, which gives Prime members access to a number of free games that change month to month. The other channels include the Retro Channel, offering a selection of classic games, and the Jackbox Channel, which lists several titles from the party game franchise. Both tiers are priced at $4.99.
There's also an existing Luna+ Channel priced at $5.99, and a Ubisoft+ channel with a collection of titles from the publisher for $17.99.
Luna also lets streamers connect their Twitch and Luna accounts together and instantly broadcast their gameplay if they're playing a game on the latter.
"Luna harnesses the power of the cloud, enabling customers to instantly play high quality, immersive games on the devices they already own," said Amazon Entertainment Devices and Services VP Daniel Rausch. "Today, we're excited to make Luna available to all customers in the mainland United States, with a unique offer for Prime members to play free games, new Twitch broadcast features for creators, and a broad lineup of titles for any gamer to enjoy."
Last year, Amazon chief executive Andy Jassy commented on the company's ongoing push into games, and said he believes that games could become its biggest entertainment category.
The firm recently partnered with Korean developer Smilegate on the Western launch of RPG Lost Ark, which quickly became one of the most-played titles on Steam during its first week.