Activision's Skylanders franchise sells over 100m toys
While publisher signs new family friendly deal for Ninja Turtles rights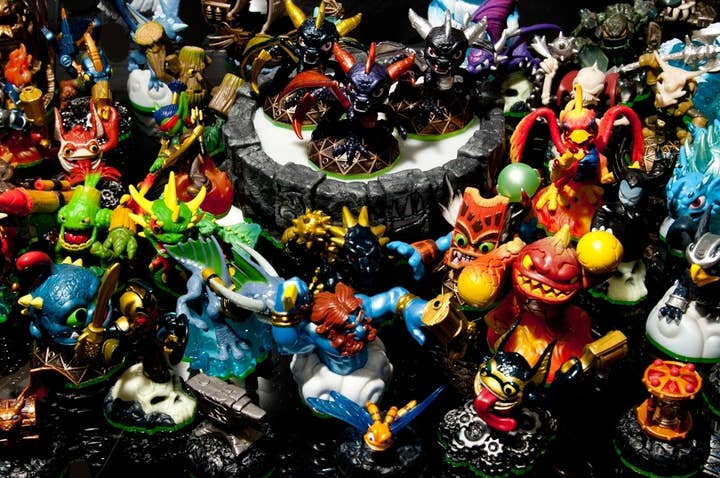 Activision Publishing CEO Eric Hirshberg has revealed that the company's Skylanders franchise has managed to shift 100 million figurines in the US alone.
No surprise then that the fantasy fighting game has also made over $500 million in revenue for the publisher, with Skylanders Giants responsible for $195 million in US sales alone.
"Before the launch of [Skylanders: Spyro's Adventure], we knew we had something special," said Hirshberg, reported by Destructoid and speaking at the Toy Fair.
"The key to longterm success is continuing to bring breakthrough innovation every time."
And perhaps in an attempt to continue its dominance of that lucrative family market, this afternoon Activision also announced that it had signed a deal with Nickelodeon to publish Teenage Mutant Ninja Turtles titles, with three due for release this summer.
"The fans of Teenage Mutant Ninja Turtles are unique in that they span generations and are very passionate. We respect this passion and look forward to working with Nickelodeon to create games that embody the spirit of the property," said Kurt Niederloh, VP of Activision Publishing Minneapolis.
"Activision is a leader in the gaming industry and we are honored to have them as the global video game partner for our new hit series Teenage Mutant Ninja Turtles," added Nickelodeon's Sherice Torres.
"We are confident that these upcoming games will take gamers through interactive environments and action-packed adventures that truly capture the essence, tone and exciting elements of the Turtles."