Activision Blizzard investor says publisher's promises are "inadequate"
Shareholder group calls on World of Warcraft publisher to create a more diverse and equitable company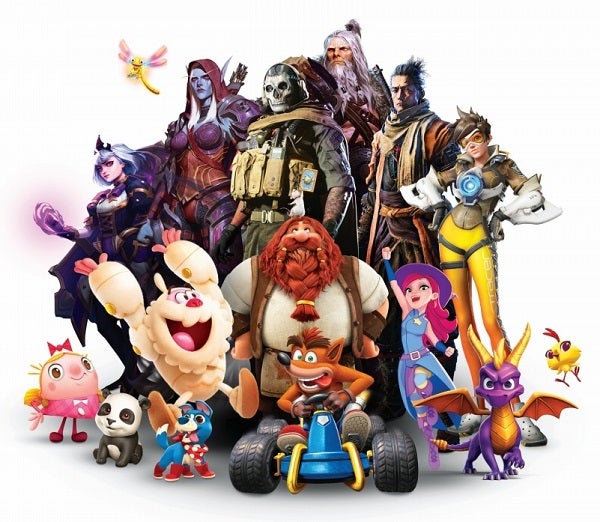 SOC Investment Group has said that Activision Blizzard's promises to improve its company culture aren't enough.
As reported by Axios, the shareholder has allegedly criticized the actions the publisher has taken in response to a California Department of Fair Employment and Housing lawsuit.
SOC executive director Dieter Waizeneggar took exception to Activision Blizzard's response in a letter to the company's lead independent boardmember Robert Morgado.
"While we appreciate the improved tone and increased detail in CEO [Bobby] Kotick's recent letter to Activision Blizzard employees, customers, and shareholders, the changes Mr. Kotick has announced do not go nearly far enough to address the deep and widespread issues with equity, inclusion, and human capital management at the company," Waizeneggar said.
He noted Activision Blizzard provided no updates as to how it will fill its leadership roles and how executive pay will be made more equitable.
Waizeneggar also criticized the publisher's decision to hire law office WilmerHale.
"This firm has a sterling reputation as a defender of the wealthy and connected, but it has no track record of uncovering wrongdoing, the lead investigator does not have in-depth experience investigating workplace harassment and abuse, and the scope of the investigation fails to address the full range of equity issues Mr. Kotick acknowledges," he said.
Additionally, Waizeneggar said that Activision Blizzard should make the following changes:
Increase board diversity and equity by adding a woman director by the end of 2021
Increase board diversity and equity by adding a woman director by the end of 2021 and commit to a gender-balanced board by 2025. (Activision Blizzard's current board of directors includes two women and eight men.)
"Claw back" the bonuses from executives that were found to engage in harassment
"Undertake a company-wide Equity Review, similar to the racial equity reviews that Facebook, Airbnb, Starbucks, and BlackRock have completed..."
SOC was previously known as the CtW Investor Group, which has been vocal on the subject of Kotick's and other games industry executives' compensation.
In June, a representative of CtW joined our podcast to discuss how publishers justify compensation of senior leadership.
Last week, new reports emerged from women who were reportedly harassed at Activision Blizzard and were unable to speak to HR due to fear of backlash.