Activision Blizzard closes 2012 with record $4.86 billion
Skylanders and Call of Duty lead the publisher forward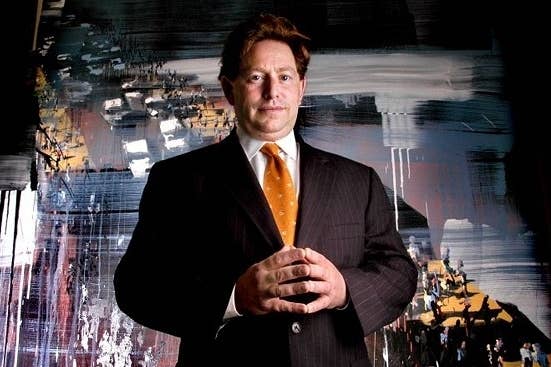 Activision Blizzard has announced its financial earnings report for the fourth quarter and full year of 2012, ended on December 31, 2012. For calendar year 2012, the publisher pulled in record revenues of $4.86 billion, up from $4.76 billion in 2011. Digital revenue accounted for 32 percent of the company's revenue, totaling $1.54 billion.
For the fourth quarter, Activision Blizzard delivered a record net revenue of $1.77 billion, up from $1.41 billion in Q4 2011. The recorded revenue was ahead of the publisher's prior estimates of $1.49 billion.
"We are very pleased to report that Activision Blizzard delivered the best performance in its history. With better-than-expected net revenues, record operating margins and record earnings, and over $1.3 billion in operating cash flow, we continue to set the industry success bar. I would like to thank our incredibly talented employees around the world for their passion, drive and creativity, which continues to fuel our success," said Activision Blizzard chief executive officer Bobby Kotick.
Titles in the Call of Duty and Skylanders franchises led the company forward for the full year. Across all platforms in the United States and Europe, Black Ops II, Skylanders Spyro's Adventure, Skylanders Giants, and Modern Warfare 3 were the number one, number four, number five, and number nine titles in dollars, respectively. As of December 31, 2012, the Skylanders franchise has drawn in more than $1 billion in worldwide sales, with more than 100 million figures sold through January 2013.
Blizzard Entertainment also had two top ten PC titles in the US and Europe: Diablo III and World of Warcraft: Mists of Pandaria. Diablo III sold 12 million units through the end of December and was the number one best-selling PC game, while Mists of Pandaria was the number three best-selling PC game.
"As we look to 2013, we will continue to invest in our established franchises, as well as several new properties. We expect these investments to drive our growth over the long term and to enable us to deliver superior returns to our shareholders in the years to come. In the short-term, we expect to continue delivering strong profitability, but below our record setting 2012 performance, due to a challenged global economy, the ongoing console transition and a difficult year-over-year comparison because of Blizzard's record-shattering Diablo III success in 2012," said Kotick.
Heading into the next year, Activision is expanding Call of Duty: Black Ops II with the Revolution downloadable content and Starcraft II with the Heart of the Swarm expansion. First quarter revenue is estimated at $1.16 billion, with calendar year 2013 coming in at $4.09 billion.
Activision shares rose to $12.69 in after hours trading on the earnings news.
[Image via Telegraph]