Activision and EA insiders have been profiting from selling stock during buybacks
CEOs Bobby Kotick and Andrew Wilson have made millions, but companies insist there is no improper practice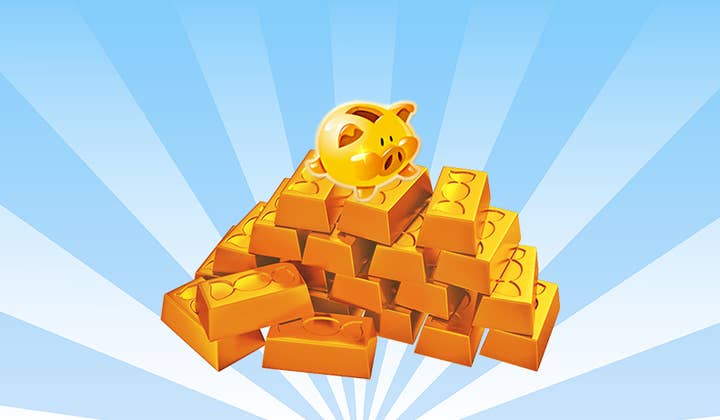 Leading video game publishers Activision Blizzard and Electronic Arts are among the many major firms where company insiders have been profiting greatly during buyback programs.
An investigation by The Washington Post reveals that officials have sold their own share in the wake of the buyback announcement for considerably more than they would have just days before.
But the newspaper also notes that rules laid out by the Securities and Exchange Commission do allow insider selling during a buyback.
The most prominent example in the report centres around Call of Duty and Candy Crush publisher Activision Blizzard, which announced a $1 billion buyback program in February 2017.
This was announced on February 9, and by February 17 five top Activision officials had sold shares for over $430 million, according to their SEC filings.
Among them was CEO Bobby Kotick, who sold nearly four million shares for $180.8 million the day after the announcement -- 15% higher than he would have sold them for before stock rose based on the news. Kotick's business partner and chairman of the board Brian Kelly sold over five million shares for $230.1 million.
However, during the entire buyback program, Activision did not repurchase any of its shares. The same happened when the publisher announced a $750 million buyback in February 2015 -- two years on, not one share had been purchased.
In a statement to the Post, Activision said it did not do anything improper, and that some insider sales follow buyback announcements because this is when a quarterly window opens up for employees to trade if they want to and usually coincides with annual earnings reports.
The publisher also emphasised that Kotick "and other officers and directors continued to own millions of shares, ensuring the alignment of their interests with the rest of our shareholders."
"Consistent with common practice, we don't comment on why we purchase or do not purchase shares, but it is completely incorrect and irresponsible to asset that our Board of Directors' authorisations were entered into for any improper purpose."
Another example given was Electronic Arts, which also announced a buyback program in 2017.
Within 23 days, CEO Andrew Wilson sold shares for $2.1 million at prices between 12% and 19% higher than they were before the announcement.
EA spokesperson John Reseburg told the Post that Wilson's stock sales were part of a prearranged trading program and done "without his direct input." He emphasised that this was all in accordance with SEC rules.
In its investigation, the Washington Post found that at least 500 insiders at various companies sold shares during buyback programs within a 15-month period across 2017 and 2018. More than 50 of these were CEOs.
SEC Commissioner Robert Jackson told the Post: "Isn't it market manipulation for a company to say we're doing a buyback and then an officer says, 'I'm going to sell'?"