AbleGamers Charity raised $100,000 in 2013
"To say we need financial support from the community now more than ever would be an understatement," says COO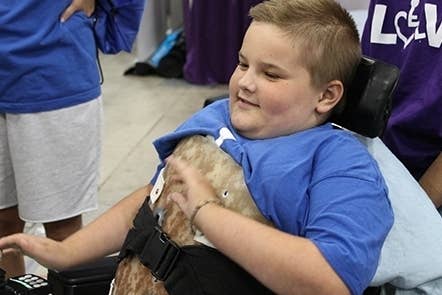 Accessibility charity AbleGamers set a new record for itself in 2013, raising over $100,000 for its work with the gaming and disabled communities.
"It's been a truly amazing year," said charity president Mark Barlet.
"We have made so much progress over the course of 2013 in the areas of game accessibility. I'm so proud of our organization for all AbleGamers has been able to accomplish this year, but it's all thanks to the generosity of our donors. Without them, the lifeblood of this organization, we wouldn't be able to do any of the miraculous things you read about in the news. We're extremely grateful and hope those who donated last year will remember us again in 2014."
The charity's goal is to equip every gamer with disability in need of assistive technology, and this year it plans to launch new technology that will help it reach that goal, strike up new collaborations with the industry and provide more facilities for the caretakers of disabled gamers.
"AbleGamers has some really cool projects coming up this year," added COO Steve Spohn.
"I wish I could say more, but a lot of them are hush-hush. What I can tell you is that we are working diligently to raise funds to meet the demand for grants. It'll take hundreds of thousands of dollars to fulfil all the grant applications we already have and more continue to pour in by the day. To say we need financial support from the community now more than ever would be an understatement."
To find out more about the charity or to donate visit the AbleGamers website. Just $20 can give one child with disabilities an accessible video game.