38 Studios spent $133 million before collapse
"38 Studios was hemorrhaging cash - our cash," says R.I. Economic Development Corporation director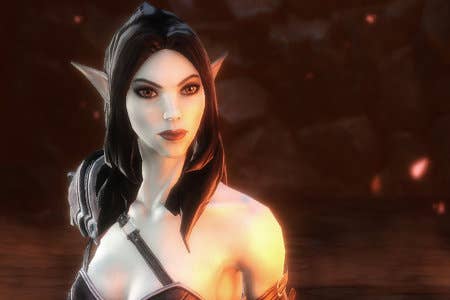 New documents have revealed that bankrupt Kingdoms of Amalur: Reckoning developer 38 Studios burned through $133 million before it closed.
"38 Studios was hemorrhaging cash - our cash," Saul Kaplan, who was former executive director of the R.I. Economic Development Corporation, told WPRI
"The thing that is most amazing to me is their burn rate was about $5 million a month all through 2011, heading into 2012, and it didn't slow down even when they knew they were running out of cash."
Operating expenses for the company, which was founded in August 2006, had reached $118 million by the close of 2011. And the company was making no revenue at that time. In two years $705,000 was spent on "travel and entertainment" alone.
As well Kingdoms of Amalur: Reckoning the company was working on MMO RPG Project Copernicus. Through March $104.5 million was spent on research and development.
"This was just not a startup atmosphere in the company, where you really hunker down and have macaroni and cheese - that's what most companies do," said Governor Lincoln Chafee.
"This was very, very different. [It] might not have been caviar, but they were living high on the taxpayer's dollars."
WPRI also saw business plans in which studio executives predicted $109 million in revenue for 2012, a figure presumably based on the company's sale target for its RPG which stood at 2 million units. Kingdoms of Amalur: Reckoning only sold 1.3 million.
"I honestly think if 38 Studios had moved to get financing months earlier they would have been fine," added analyst Michael Pachter.
"Had they been out in the market in December I think they would have been fine, and I think they probably believed they were fine."
Founder Curt Schilling recently gave an interview offering his thoughts on the studio's failure.
"We never had that sense of urgency or panic, I think there was a sense of invulnerability - I don't want to say invulnerability, but I think we were comfortable."