38 Studios auction scheduled for November
Sequel rights to Kingdoms of Amalur up for sale, along with Big Huge back-catalogue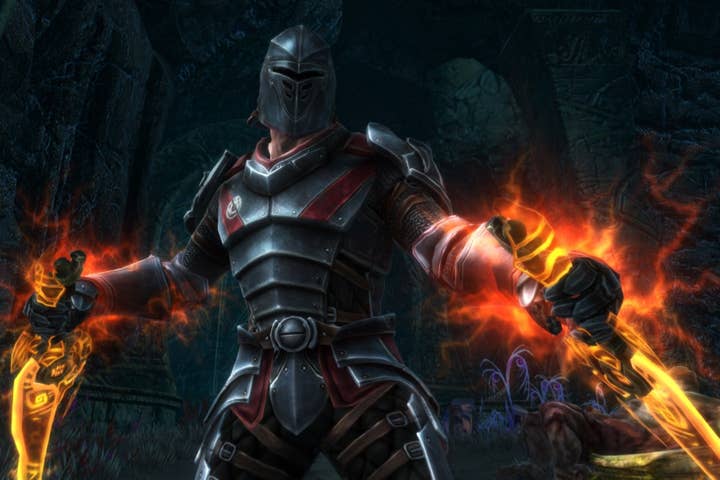 An auction of assets and IP associated with 38 Studios has been scheduled to take place on November 14 and 15.
A listing on the Heritage Global Partners website notes that bidding will open at 9am EDT on November 14, and close at 12pm EDT the following day.
The assets available to the highest bidder fall into two main categories: IP rights to the "Amalur" universe, including sequel rights to Kingdoms of Amalur: Reckoning and the unreleased MMO "Project Copernicus"; and IP rights to Big Huge Games' entire back-catalogue, which boasts the celebrated PC strategy game Rise of Nations. 38 Studios' proprietary engine and development platform will also be up for sale.
38 Studios, the brainchild of baseball legend Curt Schilling, acquired Big Huge Games from THQ in May 2009, as it sought to develop its multimedia fantasy IP, then called "Copernicus." The problems that followed hardly need to be explained any further, but 38 Studios ultimately closed in May 2012 despite millions of dollars in financial assistance from the state of Rhode Island.
This auction will likely mark the end of one of the most prominent cautionary tales in the annals of game development, and perhaps find a new home for the promising - and commercially successful - Kingdoms of Amalur: Reckoning.