Power to The People
2013 News of the Year, Part Two: What were the five most important developments in the gaming industry this year? Here are our picks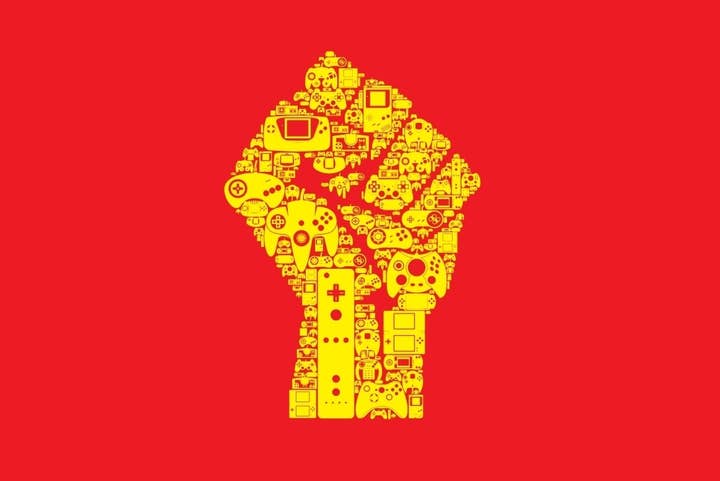 We started this annual countdown of the biggest trends in gaming yesterday, so check out that piece for the bottom half of our top 10 biggest stories. We're wrapping it up today with a look at our five biggest takeaways from an incredibly eventful year. These are the themes that shaped 2013, a snapshot of what's shaking as we head into 2014, where each of these narratives will no doubt continue to evolve and change underneath us. But for now, this is what we think of as defining the year that was.
5. Consoles not dead after all
Heading into 2013, there was a lot of pessimism surrounding the console market. Next-gen systems would be losing ground. Consoles couldn't compete with PCs, and indeed would be outright replaced by them. Developers were shifting focus away from consoles.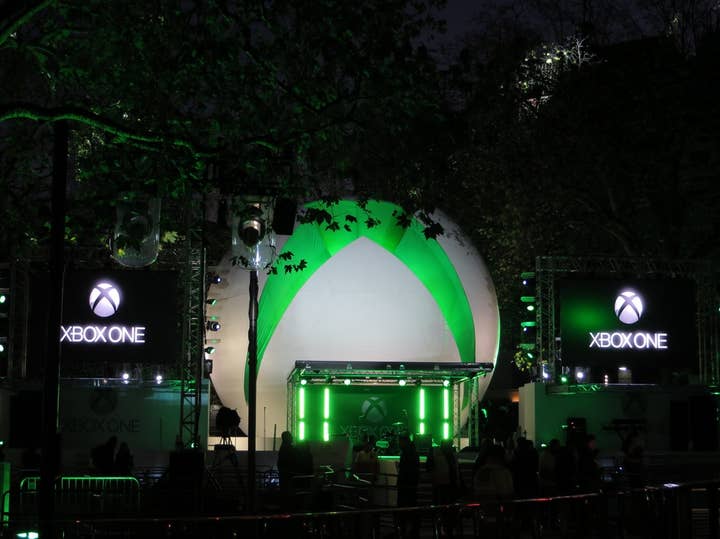 But as the year dragged on, the narrative changed. Sony announced the PlayStation 4, Microsoft took the wraps off the Xbox One, and (once Microsoft called a few audibles on its next-gen plans) there was plenty of buzz around both next-gen consoles.
Microsoft went so far as to suggest the new generation could combine to sell 1 billion consoles compared to the roughly 300 million of the previous generation. The enthusiasm for the new systems had preorders skyrocketing beyond anything seen in previous launches, and digital gaming revenues from home systems were poised to surpass PCs for the first time ever.
And then Grand Theft Auto V launched, bringing in more than $800 million in its first day, torching the old one-day record (Call of Duty: Black Ops II's $500 million first day) and proving that the old hardware still has some life left in it.
Once the PS4 and Xbox One launched, it became clear the enthusiasm for the new hardware wasn't just smoke and mirrors. Both systems sold through 1 million units in their first day, and 2 million within a few weeks. And those numbers came despite a slate of largely underwhelming launch titles for both PS4 and Xbox One. Although it's still early days for the systems, the sense of optimism is palpable, with Take-Two head Strauss Zelnick most recently saying they will surpass the Xbox 360 and PS3 within five years. Now if only Nintendo can turn around the Wii U...
4. Steam Box
Valve put an end to long-standing rumors this year by finally confirming its entry into the hardware market with Steam Machines, a variety of PC-in-a-box systems running Valve's Linux-based SteamOS. They hook up to the TV and can stream any Steam game from users' PCs, playing them on the big-screen with a new proprietary Steam controller that ditches the standard analog pads for a pair of circular trackpads intended to replicate the precision of a computer mouse.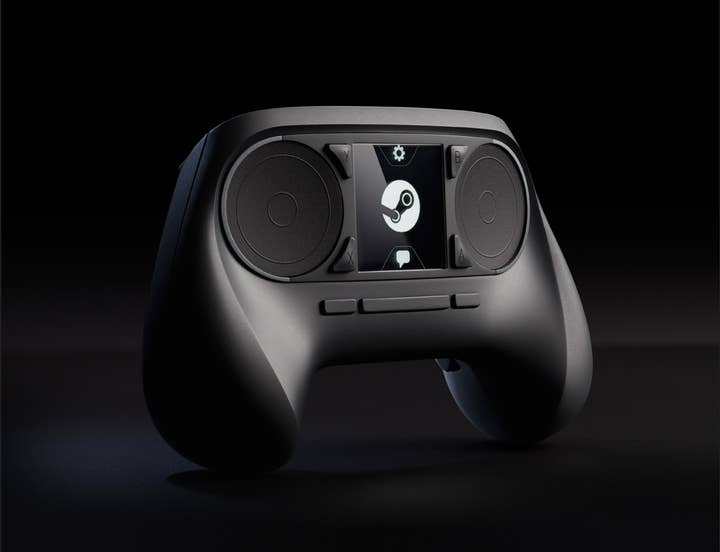 This one could have gone anywhere in this list. And to be honest, we probably won't know where it really belongs for years yet. Valve's first foray into the living room could reshape the console industry the way Steam reshaped the way we get our games. Or maybe it's just a slightly more convenient way of using Steam's Big Screen mode that won't present consumers with any compelling reason to purchase, and wind up as just another forgotten hardware innovation that sounded cool, a Phantom Lapboard for the new generation.
3. Indies hit the big time
Independent developers have been on the rise for years, but 2013 saw them receive mainstream recognition like never before. The first signs came at the very end of 2012, when indies dominated the Game of the Year honors throughout the industry. ThatGameCompany's Journey won the highest prize from GameSpot and IGN, while Telltale Games' The Walking Dead was honored by Polygon and the Spike VGAs. In fact, at the Game Developers Choice Awards, only two of the 11 main categories went to games from traditional publishers.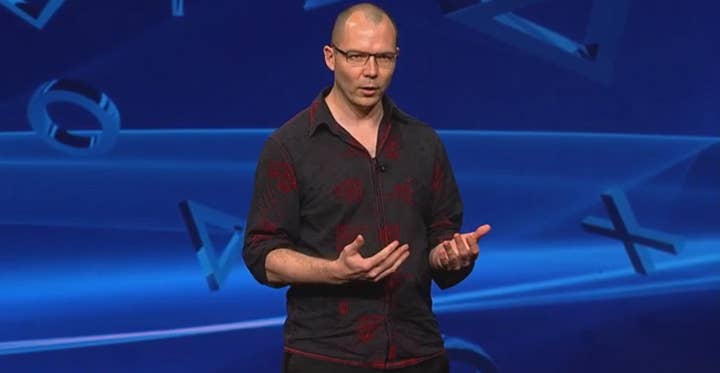 In February, much was made of the fact that Sony devoted a significant section of its PlayStation 4 announcement event to Braid developer Jon Blow and his upcoming multiplatform game, The Witness. That was just one part of a consistent push to bring indie developers to Sony platforms. Whether it was with the abundance of PC ports headed to the PS Vita, featured spots for Octodad, Hohokum, and a half-dozen other indies at its E3 conference and booth, or the inclusion of PS4 launch titles Resogun and Contrast in its PlayStation Plus program, Sony aggressively wooed small developers in 2013, making it a prime differentiating factor for the new round of console wars.
While perhaps not as vocal about enticing indies, Microsoft wasn't blind to the trend, either. It featured Capy Games' Below as one of the first Xbox One exclusives announced, said that retail systems would eventually double as dev kits for bootstrapping creators, and allowed indies to self-publish, albeit only after it became a rallying point for detractors of the system. And to wrap the year up, Microsoft announced the first round of participants in its ID@Xbox self-publishing program, 32 developers ranging from undisputed indies like Vlambeer and Zeboyd Games to significantly larger outfits such as Crytek and Team 17.
It wasn't just the AAA publishers that were paying more attention to indies this year. AAA developers also took note of their smaller counterparts, with many joining the indie ranks, while others simply advocated studying them and bringing the lessons learned back into the world of big-budget development.
But success breeds competition, and as the indie scene matures, it will need to grapple with some of the cold realities larger publishers and developers have dealt with for years. It's no longer enough just to make a good game and get on Steam. Now you have to worry about marketing the game even as you're making it. Maybe rethink your business model, and think long and hard about your funding options. But whatever you do, stop thinking about going indie as something romantic, because it's going to be a ton of work.
2. Microsoft's missteps
It's already been alluded to above, but Microsoft's Xbox One campaign was one clumsy stumble after another. To its credit, the company adapted and persevered through what could have been a disastrous next-gen debut, launching the Xbox One and keeping pace with the PS4 through the first few weeks of release. So maybe the story has a happy ending, but those first two acts were brutal. Let's recap: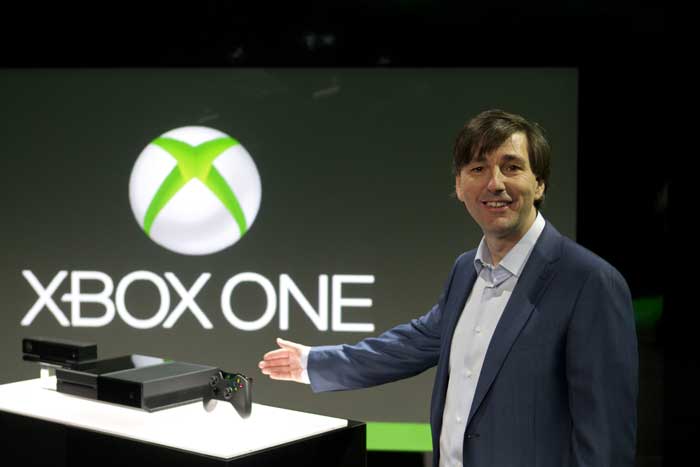 Even before Microsoft formally announced the Xbox One, there had been rumors and speculation in April that both it and the PS4 would prohibit used game sales and require always-on connections. Not seeing why this idea outraged some players so much, Microsoft Studios creative director Adam Orth took to Twitter with a tone-deaf note telling people to "#dealwithit." Orth's comments provoked an overwhelming amount of backlash from the gaming public, prompting Microsoft to publicly apologize for them as Orth himself left the company.
Microsoft finally took the wraps off Xbox One at an event in May, where it chose not to address what was clearly going to be a big concern for customers. It also did little to answer the second most pressing question on gamers minds ("What games does it play?"), showing little beyond Quantum Break and Call of Duty. Instead, Microsoft used the event to focus on the system's use as a trans-media Swiss Army Knife for the living room, as this YouTube highlights real makes painfully (and hilariously) clear.
"After an awful start, Xbox One must redeem itself at E3," proclaimed our own Rob Fahey in one small example of backlash the unveiling precipitated. Microsoft heard people loud and clear on that point, and promised that "E3 is absolutely all about the games."
But in the days before E3, Microsoft dove right back into the controversy that Orth scratched the surface of by announcing Xbox One would require daily online check-ins and allow publishers to curtail used game sales if they so wished. That didn't go over well with gamers, so even when Microsoft made good on its promise of an E3 media briefing well stocked with Xbox One games, people stayed focused more on the system's limitations than its possibilities. Hours later, when Sony used its own E3 briefing to confirm the PS4 wouldn't require an online connection or restrict used games, the war seemed over almost before it began.
As the days went on and Microsoft executives appeared to be improvising new marketing messages and providing conflicting information with each interview, it became clear the furor over always-online wasn't going to go away on its own. Within weeks of E3, Microsoft began the process of digging itself out of the hole and making the Xbox One comparable to the PS4 on a number of key fronts. First, Microsoft abandoned the always-on and used game policies. Next, the company backed off its original requirement that the Kinect camera be hooked up for the system to function. Finally, it allowed independent developers the option of self-publishing on Xbox Live Arcade.
1. Power to the people
You can include everything in that last two write-ups under this one as well, because the over-arching theme of 2013 was the empowerment of the little guys and gals. Seeing small teams supplant AAA titans atop the Game of the Year lists and watching Microsoft repeatedly struggle to appease an offended user base are just two of the most conspicuous examples of this trend, but they were far from the only ones.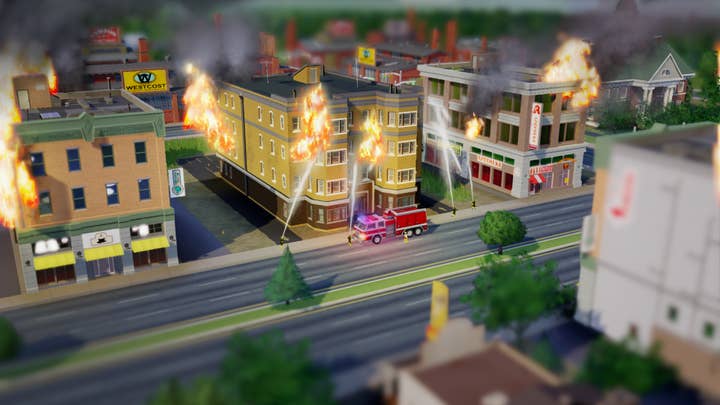 In March, Electronic Arts released the always-online SimCity, which was almost always offline for the first few weeks because the publisher's servers were crushed by the influx of traffic. Amid the ensuing uproar, EA Labels president Frank Gibeau acknowledged that DRM is a failed, dead-end strategy. Sure, he didn't actually consider SimCity's always-on requirement to be DRM, but when EA announced The Sims 4 and made a special point of its single-player, offline experience, it delivered the same message more convincingly than Gibeau's damage control interview ever could.
A year after the Kickstarter craze first kicked off, crowdfunding is still evolving. In 2012, virtually nobody was pretending crowdfunding could be a viable alternative for the creation of full-scale AAA quality games. Today, with Chris Roberts' Star Citizen at $34 million and counting, that might be a discussion we could start having.
In 2012, Kickstarter reported $83 million pledged to game projects, compared to about $4.2 million in the three years prior. Games have now passed the $200 million mark since the platform's founding, with more than half of those pledges coming in 2013. Some of the highest profile Kickstarter projects like Shadowrun Returns and Ouya have already delivered the final product to backers, while developers like inXile Entertainment and Double Fine Productions have run multiple successful funding campaigns, with many more looking to join their ranks. New developers have also jumped on board, with Keiji Inafune and Richard Garriott each funding their own original games harkening back to their roots. Crowdfunding continues to give developers new avenues to get their games made, while players get new ways to make their voices heard.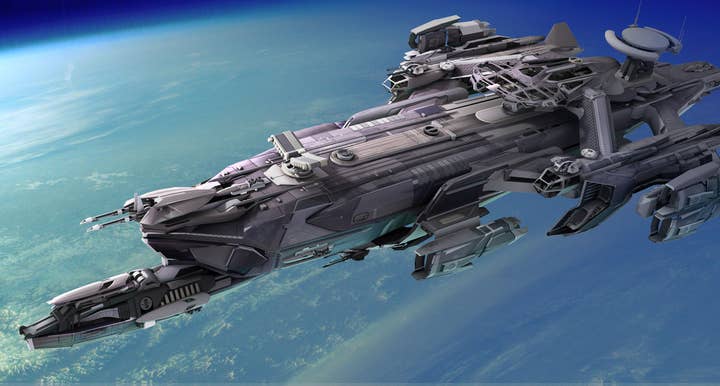 Even big publishers are picking up on the message. Square Enix launched its Collective initiative, a curated crowdfunding platform that will give upstart developers a chance to make their own games using some of the publisher's otherwise dormant IP. Others are merely taking some inspiration from the rise of these small-scale projects, allowing their own developers to make indie-style projects like Ubisoft's Child of Light.
Going into 2014, we've got an industry where the fans have an unprecedented amount of influence, where the "vocal minority" is not as easily dismissed as it once was. Twitter and social media have given players the ability to influence the larger cultural conversation, one companies are paying closer attention to than ever before. Crowdfunding is showing publishers that niche crowds aren't just willing to buy products that don't fall in line with conventional wisdom; they're willing to preorder them years in advance. Consoles, once the ultimate walled gardens, are now actively courting the small-time developers they used to ignore. The ceiling of success for small teams is seemingly limitless, with a once-small startup like Supercell reaping the benefits of its own efforts to the tune of $1.5 billion. Everyone in the industry now has the ability to influence its evolution more directly than ever before, an unusual state of affairs that should lead to a very interesting--and very unpredictable--future. See you in 2014.
Top image credit: "The Gaming Revolution," design by Sean Mort